---
Interactive transmissions of new cardiology methods
November 2014
Prague, 17 May 2013. UltraGrid technology was used on interactive transmissions at the 23rd Workshop of the Intervention Cardiology Workgroup of the Czech Society of Cardiology (CSC) and the 21st Annual Congress of the CSC.
This enabled participants of both the events to watch first-class interventions and discuss them. The operations were performed at four prestigious workplaces: the University Hospital Brno, the Centre for Cardiovascular and Transplantation Surgery in Brno, the Institute for Clinical and Experimental Medicine (IKEM) in Prague, and the Podlesí Hospital in Třinec.
Both the events of the past weeks presented latest catheter methods for treating patients with serious cardiovascular disease, accompanied at the CSC Congress with a transmission of a mini-invasive cardiosurgical operation using the endoscopic approach. In total, there were ten live transmissions, mostly demonstrating the latest methods for determining revascularisation treatment for patients with ischemic heart disease, a disease that is the most common cause of death in advanced countries. Among the other innovations, we can mention the specialised technology aimed at accurate detection of fat content in coronary blood vessels, which in some cases helps estimate the risk of a heart attack (NIRS – Near InfraRed Spectroscopy). It was the first time it was demonstrated in the Czech Republic. The so-far most accurate 3-D reconstruction of the interior of coronary blood vessels using optical coherent tomography (OCT) also drew attention.
In collaboration with the University Hospital Brno and Masaryk University, CESNET has intensively deployed technology for transmitting high-quality video in cardiological and cardiosurgical applications so that the workplaces in the Czech Republic are at the very top in the world in terms of video transmissions for research and education. Dr. Petr Holub and Dr. Petr Kala's teams focus on developing methods that will enable video capture automation, anonymisation and additional functionality that is applied ever more widely in medical applications.
Latest News
All news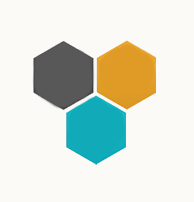 October 2018
CESNET and the Laboratory of Advanced Networking Technologies (SITOLA) are happy to announce a new stable release of the UltraGrid software for low-latency and high-quality video transmissions over IP networks. The current stable release is versioned 1.5 and is available for download for all supported platforms at http://www.ultragrid.cz/.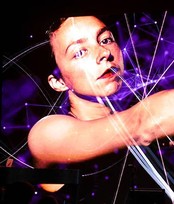 November 2017
Another story featuring UltraGrid has been published by In the field blog. The authors go back to the net:art near in the distance production performed Brucknerhaus Linz in June 2017. The near in the distance 3 production connected multiple locations across Europe including Linz, Barcelona, Prague, and Rome. UltraGrid and LOLA were deployed and integrated into a single audio-visual performance. Read the whole story In The Field Stories blog.
In The Field blog is managed by the Media & Communications department of AARNet (Australia's Academic and Research Network) in collaboration with marketing and communications professionals from the global network of research and education networks.