---
Cardiology workshop
January 2017
We continue to support local medical communities by bringing live transmissions of cardiology interventions to the specialists from the local hospitals in the South Moravian region of the Czech republic. We have transmitted three cases during the St. Anne 2017 cardiology workshop including a not planned transmission of acute heart attack treatment. From a technical point of view, we are starting to bring HEVC video coding into production with the UltraGrid to allow for higher video quality on commodity network links available especially in local hospitals.
Latest News
All news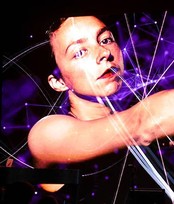 November 2017
Another story featuring UltraGrid has been published by In the field blog. The authors go back to the net:art near in the distance production performed Brucknerhaus Linz in June 2017. The near in the distance 3 production connected multiple locations across Europe including Linz, Barcelona, Prague, and Rome. UltraGrid and LOLA were deployed and integrated into a single audio-visual performance. Read the whole story In The Field Stories blog.
In The Field blog is managed by the Media & Communications department of AARNet (Australia's Academic and Research Network) in collaboration with marketing and communications professionals from the global network of research and education networks.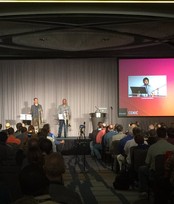 October 2017
We have participated on a three-site jazz masterclass , featuring artists – Robin Eubanks (SFJAZZ Collective) and Adam Theis (Jazz Mafia) as masters, a SFJAZZ Monday Night Band ensemble, and a Stanford University student musician as participants. The masterclass demonstration was held within the programme of the Internet2 2017 Technology Exchange event. For more information see the programme entry.
UltraGrid and Jacktrip was used to implement the masterclass demonstration using commodity hardware and networks as well as to connect SFJAZZ, Stanford University, CESNET and the Internet2 Technology Exchange event for remote presentations and a panel discussion on the topic.